Interior Sliding Doors For 2023
Considering interior sliding doors as opposed to the typical open and close variety can add a lot to a home.   First off, they can be fun and interesting in appearance and how they look more aligned with walls.
35 Modern Living Room Designs | Alm…
Please enable JavaScript
When is the last time that you saw one tastefully hung in a home?  The reason I ask that question is to point out how often these wonderful ideas are not used in the design of a room.
It may be that typical design standards in your country favor the more traditional variety.   In this article, we have compiled twelve great designs that range from modern to traditional in nature.
It's our hope that seeing these may provide some insight into how you can beautify your own home.
Frosted Glass Sliding Doors
Frosted glass like in the above picture is clean looking and yet still provides privacy.  This model has large handles to make it easy to grab and pull them apart.
Heavy Duty Sturdy Sliding Barn Door 
A solid-looking wood sliding door that will suit most styles of home including old and new.
Triple Frosted Glass Doors
This suggestion reminds me of wall panels in how it blends so easily in the room.   Here there is a very large space to a hallway that was blocked off.  If this space were to use a traditional door, then the wall would have to be closed off more to accommodate the smaller size.
When fully open, these panels create a very large opening into the room.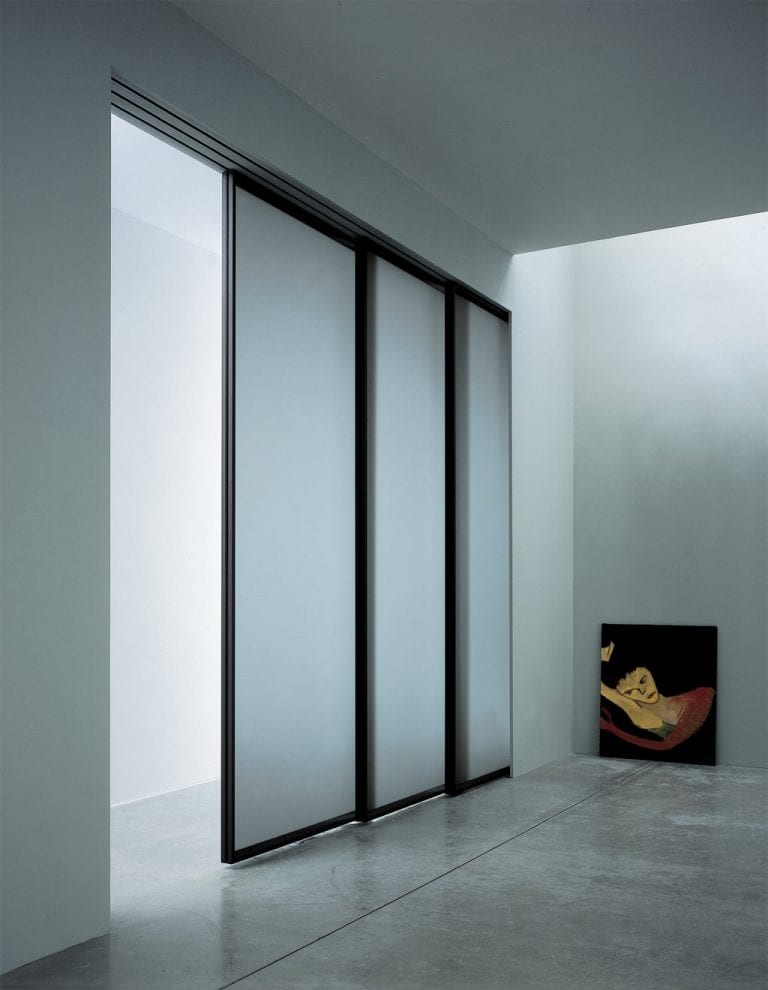 Wide Sliding Door Panel
Made from quality materials and is handcrafted by skilled artisans

Comes complete and ready for you to install yourself
Double Wood See Through Sliding Doors
What a nice color that was selected in this floor plan.  It's a great neutral that goes well with the wood trim and the flooring.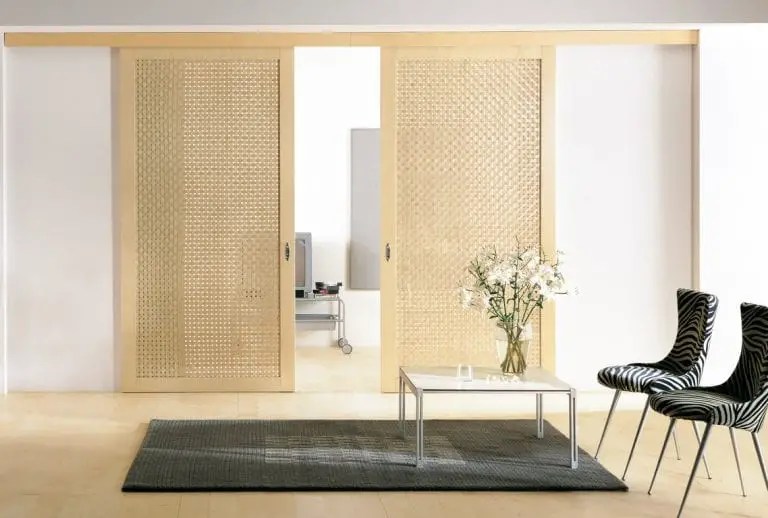 Twin Sliding Doors Over Red Flooring
You can see a small room behind this example and another space beyond which is likely a bathroom.  It's hard to go wrong with this color scheme with the frosted look and dark trim wood.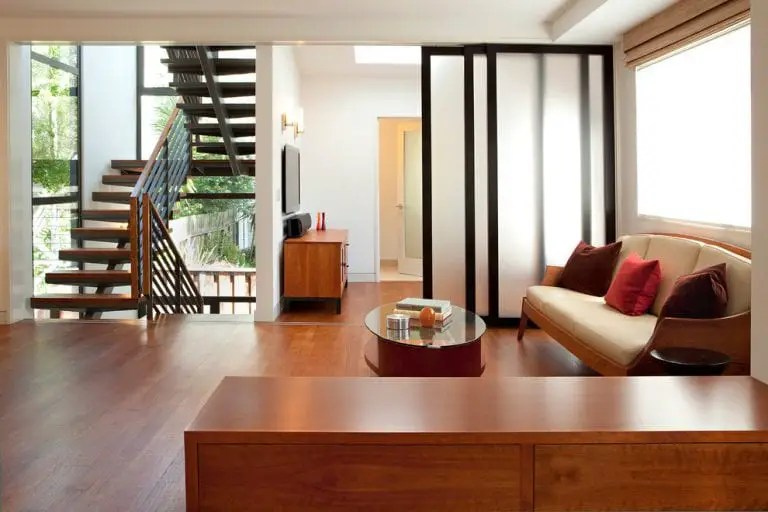 Soft Frosted Single Sliding Door
Here is another glass example that opens up into a bathroom. The natural light comes through this from the ooutside, which adds extra light to the bedroom.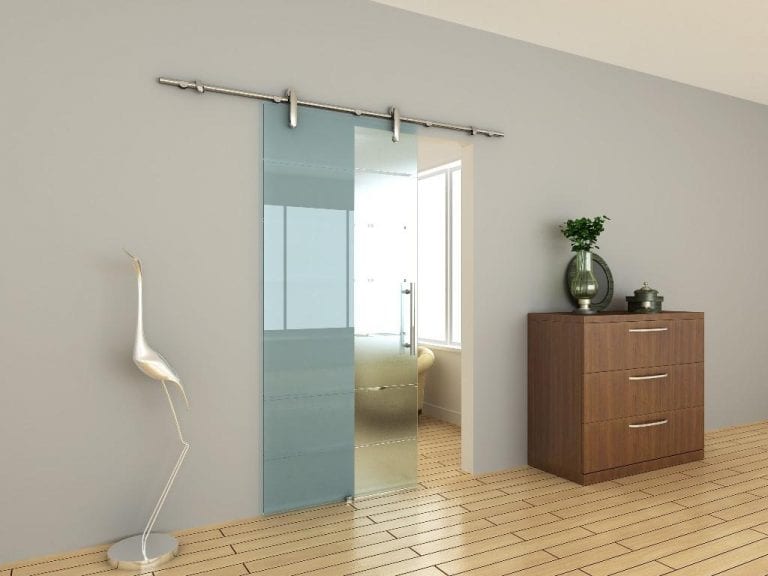 Stunning Twin Wood Sliders
This concept was one of my favorites. We all like an open floor plan, but sometimes having a more private dining area is preferred. Think about an important dinner that your boss attends. This model allows for such privacy but can be opened at any time.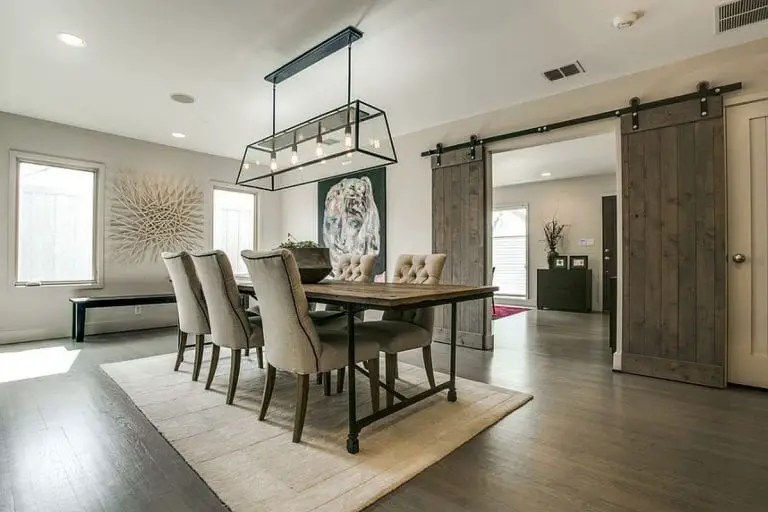 Sliding Barn Wood Door
High Quality Carbon Steel
Frosted Black
Water Proof
Rust Proof
Door Weight 230 lbs
The track has been predrilled holes for 16 inch stud
Very detailed and visual instruction
5 year factory warranty
Rustic Solid Sliding Door
The rustic wood really adds something to the room.  The wall is otherwise pretty bland and having this really sets it off.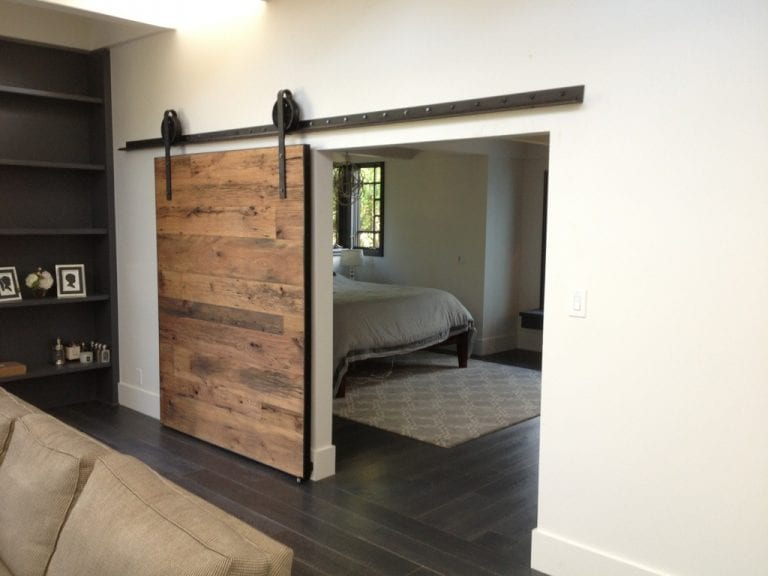 Beautiful Twin Sliding Doors
This homeowner wants a lot of openness and is less concerned with privacy judging from the color of the screens.  That's a fine example of an Eames chair.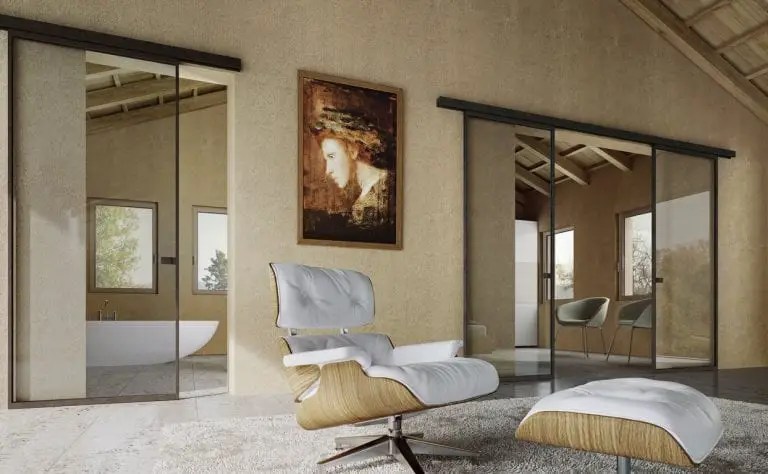 Solid Single Panel Slider
Tastefully done, the brushed nickel trim and dark stained wood look great here.   Notice this is a narrower pathway, and the owner chose to not use a swinging door.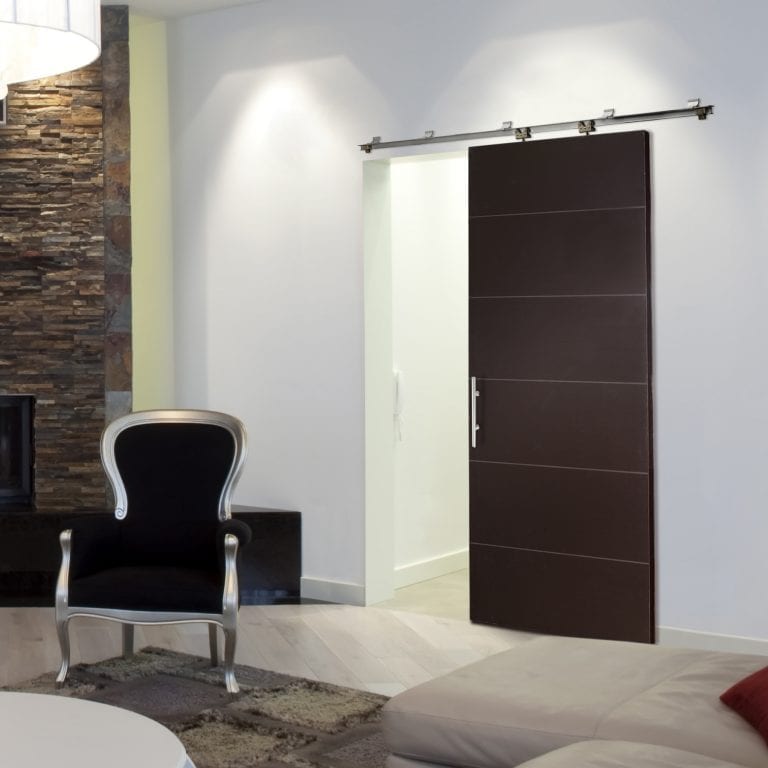 Rustic Wood Solid Sliding Door
A hallway like this may not allow for anything to swing inward so in this case sliding works much better.  Also, think about how many times there is not enough room to open a door and you may be better suited to have a solution like above.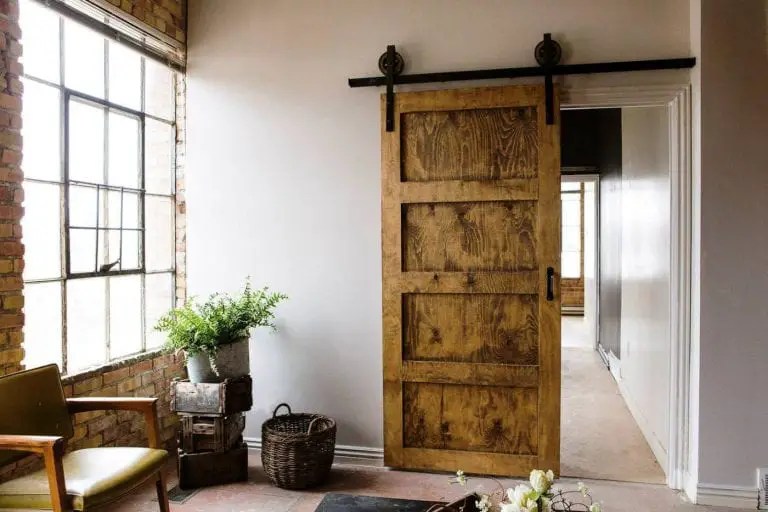 Tiger Skin Style Sliders with Glass Panels
You can have fun with patterns as is evidenced in this animal print leading into a large closet.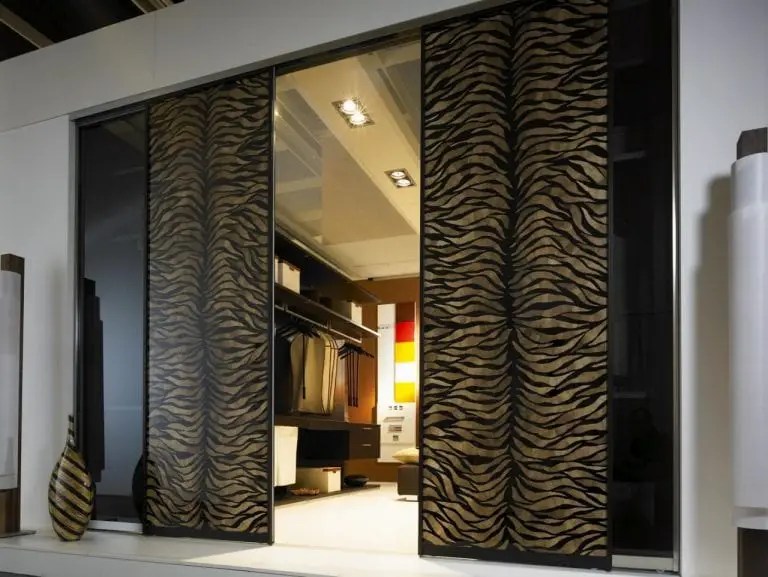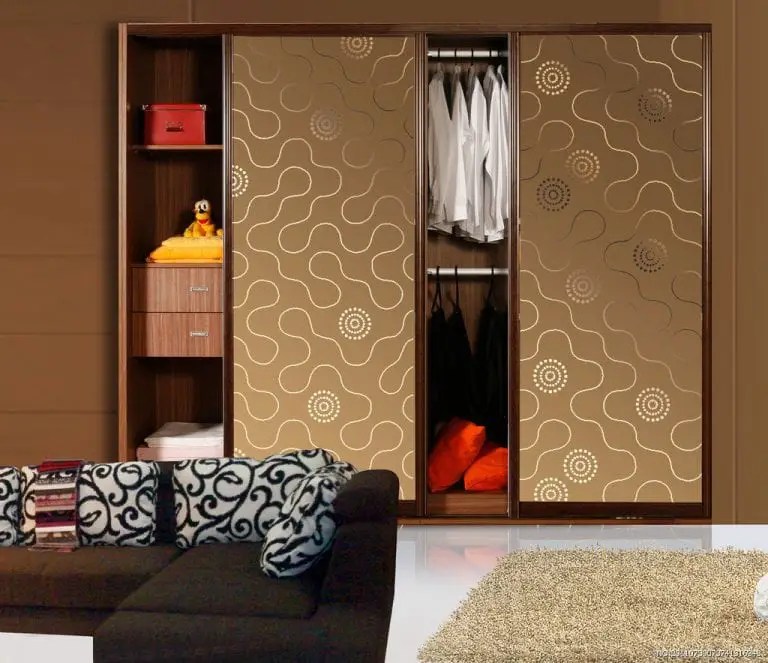 What a great idea and pattern this is.  The color is tuned in perfectly with the rest of the wall.
Related